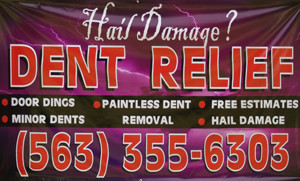 When you think of fanfare, chances are you envision banners.  Full color banners are the ideal tool to make you stand out on any occasion.  Add colors to make your custom banner pop!  Instantly create the image of celebrity by adding a photo to your custom vinyl banner.  There really is no limit with cheap, custom, full color, vinyl canvas banners.
Heavy-duty vinyl canvas banners roll-up for cheap shipping and convenient storage.  They are the perfect complement to a trade show booth.  Fasten them to a curtain, wall or table.  These cheap custom banners look great anywhere!
Vinyl banners are often used in parades, just add a pole pocket and carry away!  They are perfect, fastened to the side of a vehicle or a float.  You can use vinyl canvas banners to promote team or school spirit as well.  They are the ideal back drop for bands, or promotional kiosks too.
Attach your vinyl banner with bungee cords, between two posts.  Now you have a sturdy, reusable, and easily stored, road side billboard.  These cheap custom banners are great for sales, events, causes, or politicians.
Perhaps you need to promote your business, neighborhood or community.  A Pole banner, sometimes called an Avenue Banner, utilizes the light poles in front of your business.  There is no more fast or affordable means by which to advertise a community event.  For that matter, there are few tools in advertising as versatile as the cheap vinyl banner.
Don't let the price fool you, these are more than just cheap banners. Precision Signz banners are made of rugged, outdoor, vinyl canvas.  Vinyl canvas banners can withstand the worst of conditions.  Fully hemmed, they have adorned the front of businesses, such as our own, for up to twenty years!  In fact, cheap vinyl banners are the perfect replacement for any faded or outdated plastic signage.  Add heavy-duty brass grommets and you can securely attach your canvas banner to just about any surface.