Our goal at Precision Signz is to make the sign buying process as easy as possible. You can Start by choosing a product category below or give us a CALL, we'd be happy to help you in any way!
Custom Yard Signs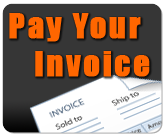 What do you usually imagine when you hear someone speak about yard signs?  Most likely, you begin to think about "for sale", real estate, campaign & 
political signs
 during the latest election campaign.  In reality, these come in all shapes, sizes and material. Our company develops all types of custom signs you could ever imagine. With us, you will have the best & affordable advertising in the world!  From
corrugated plastic signs
, to bag signs,
custom car magnets
and anything you can think of using our custom yard signs.  First of all, we would like to say that our products are more than a piece of a colorful banner used during an election campaign.  Today, lawn signs are being extensively used by businesses and organizations to promote their goals and strengthen their marketing interventions. With a well-developed design, you can attract dozens of new customers and make your products and services more popular among users. You can use our expertise with signage to expand your brand presence and raise brand awareness among potential customers. Remember, that today's business has become extremely competitive, and it is not that easy to prove that you are better than the rest of the business crowd. With a great custom sign, you can gain a small but persuasive competitive advantage by being "top of mind".  If you want to be remembered and recognized, our affordable, yet sturdy signs designed by our company is what you need to fire up your marketing efforts!
Custom Yard Signs?
Custom signs are the most accessible and affordable way to advertise your business.  This tried and true method has worked for years and years.  Partner with us to design your next ad campaign.  Get customers to take action and learn more about your business.  Make your business known within your community, without spending millions of dollars on expensive advertising campaigns.  Our custom made signs will drive your competitiveness to an unbelievable level. Just imagine how easy it is to reach out people with our easy to use, yet professional way of advertising. With a well-developed design, you can grab people's attention with your business marketing.   You can introduce yourself to the target audience and recommend your services and products to customers.
You can choose any type of pictorial and print design: we have a variety of
custom yard signs
to choose from.  Each sign is designed in accordance with your instructions, to reflect the uniqueness and value of your business.  We customize your order with durable materials that fit your needs, so that they can serve their purpose for a long time.  All you need is to decide which type of sign you really need and what you expect from it.  For example, study the traffic in your area and place a lawn sign to inform drivers about your products/services. You can also use our custom made signs in front of your corporate office, as a means of advertising. With a custom design created by our company, your business will be respected and recognized. Just choose the best location and enjoy continuous growth of your business!
It won't be wrong to say that most of the people think of election campaigns and real estate sales when it comes to lawn signs. The truth is that successful local businesses use custom signs as a big part of their overall marketing strategy.  Our product works great for generating leads.
In fact, outdoor advertising gives excellent results when combined with internet marketing and a great follow up system. These can be made for a one-time use such as for a yard sale or for a political campaign and these may also be designed for long-term usage such as "for sale" or open house signage.  These are not only budget friendly but also easy to transport, easy to setup and tear down. These are available in a number of different styles though one of the most common styles is the metal frame with two stakes at bottom that are pushed into the ground for holding the sign.
Since these are stuck in the ground, one can use the signs on slopes or bumpy surfaces without any fear of them falling over.
Yard Signs
One of the biggest advantages of using these is that the signs made of metal, plastic or corrugated cardboard can last a long time. They are rain, snow and wind resistant which means that these can be used all year round.
Another big advantage of using them, is that they are extremely affordable and one of the best ways to get the message out to a big audience at an extremely low price. These are simple in design and are made using common materials which makes them easy to produce at an affordable price.
Also, these can be easily transported as these are completely flat which means that you can easily store these in the basement or garage when these are not being used. Since these are extremely lightweight, there is no issue in setting these up.
This type of marketing is highly effective and a great branding tool. It shows the customers that you are ready for business and take pride in the business. This is also one of the best ways to establish a brand around the neighborhood.
Another advantage is that these do not take too much effort to capture the attention of potential customers which is not the case with digital ads and emails marketing.  Also, it is a very cost effective marketing strategy as most of the other advertising mediums require a large investment in terms of money as well as time.
You can easily order from Precision Signz online and they will deliver high quality yard signs to your doorstep within a few days.
Lawn Signs
Here are some designing tips to get the most from your order.
Single sided yards work better than double sided ones as most of the times, the location does not allow traffic on both sides. You can get around 30% extra single sided signs as compared to double-sided signs for the same amount of money. In other words, single sided signs work best.
The signs need to stand out amongst the sea of your competitors marketing. Many businesses make the mistake of using bland colors without any contrast. Keep in mind that potential customers have only a moment to take notice of the marketing message. Therefore, the message needs to be presented in a clear manner.
You need to design the sign with clear contrast. For instance, you may use the yellow color lettering on a black background or white on a red or green background. You should avoid using similar colors such as yellow and green or blue and green.
Keep in mind that potential customers will see the sign for a few seconds at most and therefore, you need to deliver your message within that short period of time. Do not try to put too much information on the sign as nobody will try to make the extra effort to read all the information.
Have a maximum of two lines of text on the sign. It is recommended to use a maximum of five words. For instance, you should not use an area code in case your city has only one area code. Similarly, you may use a major intersection for address. The best way to advertise your location using these signs is to use arrows.
While the logo of your business is extremely important for your branding, keep in mind that you have limited real estate and therefore, the logo should not be used in case it does not tell customers anything about your business. You may use your logo in case it delivers useful information to potential customers.
If your business offer multiple services, it is best to promote a specific service on the sign. For instance, you may advertise one of your cheapest services on the sign and then sell other services when they reach your shop/office.
You should also use various open fonts such as Sans Serif and Ariel as people are used to these and these are easily distinguished. It is recommended to keep around 30 to 40% of white space on the signs. It enhances legibility otherwise potential customers won't be able to read the sign at high speeds.
Custom Yard Signs
Use as high a letter as you can. As a rule of thumb, keep in mind that a minimum of 9 inches high letters should be used for targeting traffic moving at a speed of 30 mph.
No business can survive without advertising on a constant basis. Many businesses do not realize the potential. Yard advertising & marketing is one of the best ways to market a local business and get more customers. Effective use of this highly visible method can help in generating a huge number of leads in a highly cost-effective manner.
When it comes to great lawn signs, Precision Signz is known for delivering high quality advertising at an affordable price within a few days. They have been in business for a number of years and have highly trained staff members for printing all of your advertising needs.
They can produce high-quality campaign signs,  real estate signs or generic yard signs within 3 to 5 days of the final approval of the graphics. They offer delivery all over the country. So, if you have been looking for a way to market your local business, give a call to Precision Signz.