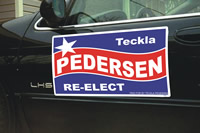 If you are a business owner, then you, probably, know that advertising and marketing are the most challenging and difficult aspects of doing business. You have tried many things, but not all of them have been successful. Today, using magnetic car signs is becoming more and more popular among businessmen. For many business owners, and in many business sectors, a vehicle is an essential ingredient of successful performance and profitability. Thus, if you are the one whose vehicle serves direct business purposes, turn your head to the benefits offered by car magnets. We have everything you need to make your business successful!
Magnetic Car Signs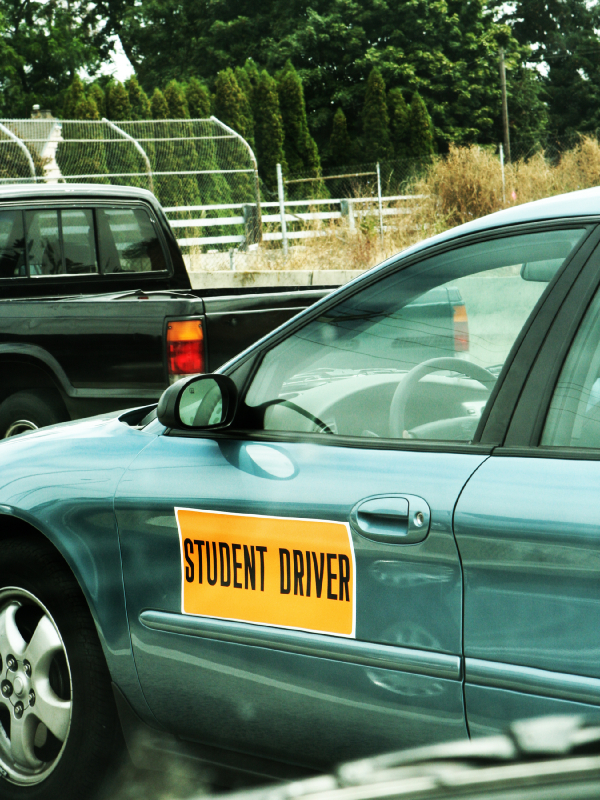 Why use magnetic car signs? First, car magnets are among the major tools of business promotion. In our company, you can order any type of magnetic car signs, whatever size or color you may need. We realize even the most challenging projects, so that your business grows and prospers. We are strongly committed to providing only top quality car magnets, which will add to your positive business image.
Second, magnetic car signs are something you can afford, even if you run a small business and your budget is extremely tight. With our company, you can choose the most affordable option that will fit your financial expectations. Even with more than one vehicle sign, you will have to pay far less than the simplest newspaper ad costs.
Custom Car Magnets
Third, with car magnets created by our professional designers, your business motto will become pervasive and omnipresent. Hundreds of people will see and hear your business message! Even a small magnetic sign is just enough to have your name, contact details, and a unique advertising message. We suggest using contrasting colors, so that every single person can see your information and learn about your products and services.
Fourth, when you no longer need it, you can simply remove the car magnet from your vehicle and get back to being a non-business person. If you have another vehicle, just move your magnetic car sign from one vehicle to another, to make sure your business message is constantly on the move! Remember, that when you use magnetic car signs, you do not have to pay for advertising space. Just imagine how much money you can save by ordering your magnetic car sign from our company!
Click link for magnetic care instructions: Magnet Care
We use only the highest quality durable materials. A magnetic car sign from our company will create a lasting, truly colorful effect on your target audience! Keep alert of the companies that produce cheap laminated car magnets, which fade and deteriorate quickly. We are not the ones to save costs for the sake of quality. We use only heavy magnetic materials and special inks, to make sure your magnet stays with you for a long time.
The size of the magnetic car sign can vary, from as small as 8:18 to as large as 16:24. However, even if the size you need does not fit in this range, we can develop a unique product that suits your needs! Call us to find out more about our car magnets.
Click link for magnetic care instructions: Magnet Care