NEW Order Calculators! Try it out below!
Create a Good Impression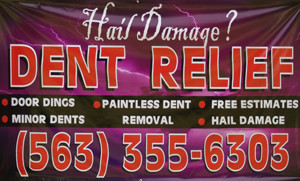 Custom banners have already become part of each respectable organization's image. We no longer imagine our partners and suppliers without recognizable banners. Banners represent a unique and extremely productive source of valuable business information. Banners and Custom Yard Signs are our specialty. Even if you are not a business owner, custom banners will help you to inform your friends, relatives, and family members about an upcoming event. This is just one of the many ways custom banners improve the lives of people.
Banners and signs have long been one of our most enjoyable business activities. We use our talent and spirit to produce full-color banners that will produce a good impression on your audience. You can use our custom banners to attract new customers and motivate your employees to work better. You can also enhance customer awareness of your brand and strengthen your position in the market.
Definitely, the benefits of using our banners and signs are numerous. Basically, banner signs are unique, handcrafted representations of your company's goal and mission. By investing in banner signs, you actually invest in your reputation. If you want to be more popular and turn your popularity into the source of profits, make sure you have a custom banner to popularize your image!
Actually, it is due to the benefits brought to companies public image that full-color banners have become so popular. We have already provided hundreds of companies and clients with banner signs that continue to brand these companies in public. You yourself choose how you want to integrate our custom banners into your corporate strategy and image, either through your website, letterhead, or signage. Everything will work, as long as you order banners and signs from us!
One of the main benefits of our custom banners is that they are durable. That is, the positive effects they cause on your strategy and image are likely to be long-term. We create custom banners that are made of weather resistant materials, so that you can enjoy their benefits for a long period of time. Our custom banners are suitable for both outdoor and indoor use, and you can always feel safe and popular a beautiful banner created by our professionals! We also supply our customers with corrugated plastic signs, custom yard signs and magnetic car signs.
The most important thing is that our banners and signs are created with the help of extraordinary professional digital printing, which will not leave you indifferent. No matter whether you simply want to inform your customers about new products or host an interesting event, our banners will do their job well. With the help of a custom banner, you can communicate your ideas directly to the target audience. You can incorporate an image, to make your banner recognizable. In our online store, you can order a custom banner that will serve your purpose under any weather, be it a snowstorm or tropical heat. We develop custom banners strictly according to your requirements and recommendations.
In the world of fierce competition, custom banners have become an extremely effective instrument of advertising. If you still have questions, feel free to contact our support representatives!
* This form is for quoting purposes only, Please call 866-744-6778 to place an order.
* If you have not gotten a response within a couple days, please call to confirm your request was received.